SPEAKERS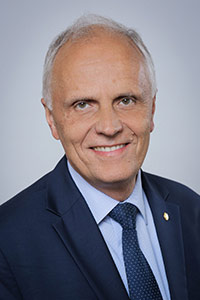 Prof. Andrzej Jajszczyk, IEEE Fellow
AGH University of Science and Technology, Poland
Andrzej Jajszczyk is a full professor at the AGH University of Science and Technology in Krakow, Poland. He received his MSc and Ph.D. degrees from Poznan University of Technology. He spent several years as a visiting scientist at the University of Adelaide in Australia, Queen's University in Kingston, Ontario, Canada, and Ecole Nationale Supérieure des Télécommunications de Bretagne, France. He is the author or co-author of twelve books and over 300 technical papers, as well as 19 patents in the area of telecommunications networking as well as of 80 papers on research funding and higher education. He is an IEEE Fellow. He was the Editor-in-Chief of IEEE Communications Magazine. He served on editorial boards of various renowned journals, such as Annales des Télécommunications, Journal of Security and Telecommunications, and CIC/IEEE China Communications. He held several positions in IEEE Communications Society, such as Director of Magazines and Vice President – Technical Activities. Since 2016 he is Director of the Europe, Middle East and Africa region. He was involved in organization of numerous technical conferences. Andrzej Jajszczyk is President of the Krakow Branch of the Polish Academy of Sciences and Vice-President of the Kyoto-Krakow Foundation. He served as the founding Director of the National Science Centre, a Polish research funding agency. In 2017, he was elected a member of Academia Europaea. Since January 2017 he is a member of the Scientific Council of the European Research Council (ERC).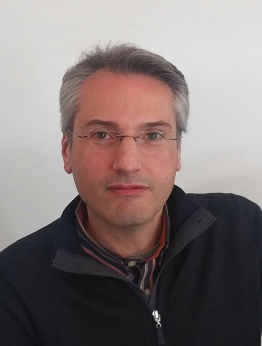 Prof. Leopoldo Angrisani, IEEE Fellow
University of Napoli Federico II, Italy
Leopoldo Angrisani is Full Professor of Electrical and Electronic Measurements with the Department of Information Technology and Electrical Engineering of the University of Naples Federico II, Italy. He is also General Manager/Director of CeSMA – Center of Advanced Measurement and Technology Services and member of the Board of the Ph.D. Program on Information Technology and Electrical Engineering of University of Naples Federico II.
His research activity is currently focused on communication systems and networks test and measurement; measurements for Internet of Things applications; compressive sampling based measurements; measurements for Industry 4.0; measurement uncertainty.
He was and is currently involved in many industrial research projects, in cooperation with small, medium and great enterprises, for which he played and is currently playing the role of scientific coordinator. He is currently playing a relevant role in designing and developing the strategic pillars on which the national Competence Center on Industry 4.0, MedITech, led by Federico II University and geographically located in the South of Italy, is going to be based.
He is Fellow Member of the IEEE Instrumentation and Measurement and Communications Societies, Chair of the IEEE Instrumentation & Measurement Society Italy Chapter, Honorary Chairman of the first edition (M&N 2019) of the IEEE International Symposium on Measurements & Networking 2019, General Chairman of the second edition (MetroInd4.0&IoT 2019) of the IEEE International Workshop on Metrology for Industry 4.0 and IoT 2019. He was one of the promoters of the TC-37 "Measurements and Networking" technical committee of the IEEE Instrumentation & Measurement Society and General Chairman of the first (M&N2011), second (M&N2013), third (M&N2015) and fourth edition (M&N2017) of the IEEE International Workshop on Measurements & Networking. He is Representative of Italy in the IEC Validation Team-VT 60050 for maintenance and management of the International Electrotechnical Vocabulary and member of the Italian Association "GMEE-Electrical and Electronic Measurements Group", of CNIT, National Inter-university Consortium for Telecommunications, of the Technical Committee CT 1/25 "Terminology, Quantities and Units" of CEI (Italian Electrotechnical Committee).
He is corresponding member of the Accademia Pontaniana in Naples, the oldest Italian academy, with almost 600 years of history, which has always brought together renowned Neapolitan scholars.
In 2009, he was awarded the IET Communications Premium for the paper entitled "Performance measurement of IEEE 802.11b-based networks affected by narrowband interference through cross-layer measurements" (published in IET Communications, vol. 2, No. 1, January 2008).
In 2013, he was awarded the prestigious recognition "IEEE Transactions on Instrumentation and Measurement Outstanding Reviewer".
The IEEE Instrumentation & Measurement Society Italy Chapter, which he has been chairing since 2015, was awarded in 2016 the prestigious recognition "I&M Society Best Chapter Award" by the IEEE Instrumentation & Measurement Society, in 2017 the prestigious recognition "Most Improved Membership Chapter for 2016" and in 2018 the prestigious recognition "Most Innovative Chapter 2018" by the IEEE Italy Section.
He is the author or co-author of about 300 international scientific articles, more than one-third of which published in relevant international journals with impact factor.

Pascal Lorenz, University of Haute Alsace, France
Pascal Lorenz (lorenz@ieee.org) received his M.Sc. (1990) and Ph.D. (1994) from the University of Nancy, France. Between 1990 and 1995 he was a research engineer at WorldFIP Europe and at Alcatel-Alsthom. He is a professor at the University of Haute-Alsace, France, since 1995. His research interests include QoS, wireless networks and high-speed networks. He is the author/co-author of 3 books, 3 patents and 200 international publications in refereed journals and conferences.
He was Technical Editor of the IEEE Communications Magazine Editorial Board (2000-2006), IEEE Networks Magazine since 2015, IEEE Transactions on Vehicular Technology since 2017, Chair of IEEE ComSoc France (2014-2018), Financial chair of IEEE France (2017-2019), Chair of Vertical Issues in Communication Systems Technical Committee Cluster (2008-2009), Chair of the Communications Systems Integration and Modeling Technical Committee (2003-2009), Chair of the Communications Software Technical Committee (2008-2010) and Chair of the Technical Committee on Information Infrastructure and Networking (2016-2017). He has served as Co-Program Chair of IEEE WCNC'2012 and ICC'2004, Executive Vice-Chair of ICC'2017, TPC Vice Chair of Globecom'2018, Panel sessions co-chair for Globecom'16, tutorial chair of VTC'2013 Spring and WCNC'2010, track chair of PIMRC'2012 and WCNC'2014, symposium Co-Chair at Globecom 2007-2011, Globecom'2019, ICC 2008-2010, ICC'2014 and '2016. He has served as Co-Guest Editor for special issues of IEEE Communications Magazine, Networks Magazine, Wireless Communications Magazine, Telecommunications Systems and LNCS. He is associate Editor for International Journal of Communication Systems (IJCS-Wiley), Journal on Security and Communication Networks (SCN-Wiley) and International Journal of Business Data Communications and Networking, Journal of Network and Computer Applications (JNCA-Elsevier).
He is senior member of the IEEE, IARIA fellow and member of many international program committees. He has organized many conferences, chaired several technical sessions and gave tutorials at major international conferences. He was IEEE ComSoc Distinguished Lecturer Tour during 2013-2014.