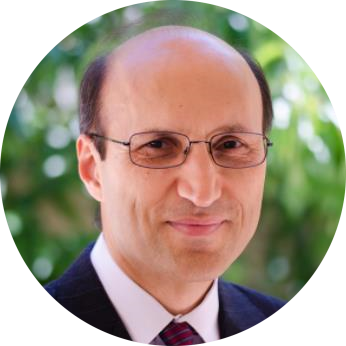 Prof. Hamid Jafarkhani, IEEE Fellow, AAAS Fellow
University of California Irvine, USA
Hamid Jafarkhani is a Chancellor's Professor at the Department of Electrical Engineering and Computer Science, University of California, Irvine, where he is also the Director of Center for Pervasive Communications and Computing, the Director of Networked Systems Program, and the Conexant-Broadcom Endowed Chair. He is the 2020-2022 elected Faculty Chair of the UCI School of Engineering.
He was a Visiting Scholar at Harvard University in 2015 and a Visiting Professor at California Institute of Technology in 2018. Among his awards are the NSF Career Award, the UCI Distinguished Mid-Career Faculty Award for Research, the School of Engineering Excellence in Research Senior Career Award, the IEEE Marconi Prize Paper Award in Wireless Communications, the IEEE Communications Society Award for Advances in Communication, the IEEE Wireless Communications Technical Committee Recognition Award, and the IEEE Eric E. Sumner Award.
Dr. Jafarkhani is listed as an ISI highly cited researcher. According to the Thomson Scientific, he is one of the top 10 most-cited researchers in the field of "computer science" during 1997-2007.
He is the 2017 Innovation Hall of Fame Inductee at the University of Maryland's School of Engineering. He is a Fellow of AAAS, an IEEE Fellow, a Distinguished Fellow of IETI, and the author of the book "Space-Time Coding: Theory and Practice."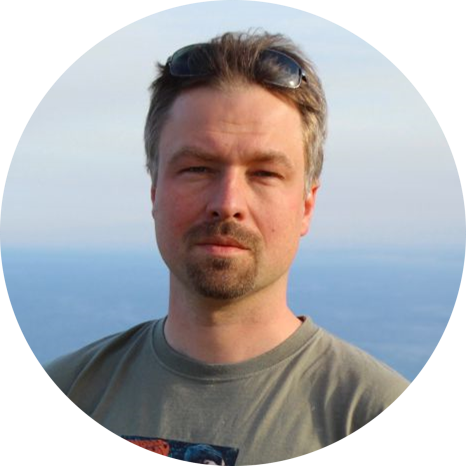 Prof. Kacper Gradon, University College London, UK
Fulbright Professor; UCL Honorary Senior Research Fellow;
CU Boulder Affiliate; TED Speaker, WHO Infodemic Manager
Dr. hab. Kacper Gradon, Ph.D., J.D. is an Associate Professor at the Department of Cybersecurity, Faculty of Electronics and InformationTechnology at the Warsaw University of Technology. He is also the Faculty Affiliate and Visiting Fulbright Professor at University of Colorado Boulder (Institute of Behavioral Science, Prevention Science Program) and the Associate Visiting Professor at UCL Department of Security and Crime Science (since 2010) as well as the University College London Honorary Senior Research Fellow. He has spoken at around 200 academic and Police conferences and seminars across Europe, North America, Australia, New Zealand, Japan, India, Brazil and Botswana. Dr. Gradon worked for 3 years at the General Headquarters of the Polish National Police, where he participated in the creation of the Criminal Analysis and Criminal Intelligence Units. He completed numerous law-enforcement and intelligence course. He is also the WHO-trained Global Infodemic Manager.
Kacper Gradon is a recipient of several research grants and prizes, including the U.S. Department of State Fulbright Senior Award. He has held Visiting Professorships atUniversity College London, University of Colorado Boulder, University of Southern California, John Jay College of Criminal Justice - CUNY, University of Greenwich and Memorial University of Newfoundland.
Kacper's current research interest address new techniques used in prevention and combating of violent crime. He focuses on the application of digital and Internet forensics and analysis to forecasting and combating criminal and terrorist acts. He specializes in countering Information Warfare and disinformation campaigns. His work also includes the practical aspects and tactics of crime scene investigation as well as surveillance technologies and integrated crime prevention (including Open Source Intelligence).
Speech Title : Artificial Intelligence and the future of crime and disinformation.
Abstract: The presentation addresses the challenges posed to cybersecurity by the proliferation, increasing availability and decreasing cost of tools using Artificial Intelligence and Machine Learning technologies. These tools have a "double-edged sword" nature, i.e. they can be used both to prevent, detect and mitigate criminal phenomena, as well as to prepare and commit the crimes. The lecture presents the most critical problems related to the criminal misuse of AI/ML technologies. Based on the Crime Science methodology, the presentation describes examples of scenarios in which AI is used as a tool to commit crimes, as a target for criminal activity, and as a context for criminal phenomena. It also addresses the challenges associated with the misuse of AI technology and its marketization in the framework of Crime as a Service. The focus will be placed upon the high concern AI-enabled future crimes. An additional element of the lecture will be a presentation of the problems associated with the use of AI/ML both to create and to detect disinformation and misinformation content. With respect to disinformation, applications of Generative Adversarial Networks and Large Language Models will be presented, as well as various AI-assisted methods for detecting false content (content-based, social response, hybrid, multimodal and graph).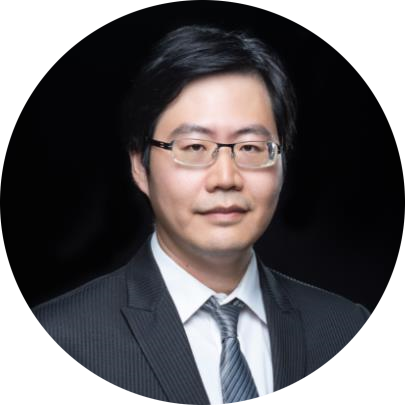 Assoc. Prof. Tsung-Hui Chang
The Chinese University of Hong Kong, Shenzhen, China
Tsung-Hui Chang received the B.S. degree in electrical engineering and the Ph.D. degree in communications engineering from the National Tsing Hua University (NTHU), Hsinchu, Taiwan, in 2003 and 2008, respectively. He currently is an Associate Professor of the School of Science and Engineering (SSE), The Chinese University of Hong Kong, Shenzhen (CUHKSZ), China. Prior to being a faculty member, he held research positions with NTHU, from 2008 to 2011, and the University of California, Davis, CA, USA, from 2011 to 2012. His research interests include signal processing and optimization problems in data communications, machine learning and big data analysis.
Dr. Chang is an Elected Member of IEEE Signal Processing Society (SPS) Signal Processing for Communications and Networking Technical Committee (SPCOM TC), the Funding Chair of IEEE SPS Integrated Sensing and Communciation Technical Working Group (ISAC TWG), and the IEEE SPS Regional Director-at-Large of Region 10. He has served the editorial board for major SP journals, including an Associate Editor (2014/08-2018/12) and Senior Area Editor (2021/02-present) of IEEE Transactions on Signal Processing, and an Associate Editor of IEEE Transactions on Signal and Information Processing over Networks (2015/01-2018/12) and IEEE Open Journal of Signal Processing (2020/01-present). Dr. Chang received the Young Scholar Research Award of National Taiwan University of Science and Technology in 2014, IEEE ComSoc Asian-Pacific Outstanding Young Researcher Award in 2015, the Outstanding Faculty Research Award of SSE, CUHKSZ, in 2021, and the IEEE SPS Best Paper Award in 2018 and 2021.
Title:Decentralized Non-Convex Federated Learning
Abstract: Motivated by large-scale signal processing and machine learning applications, distributed optimization methods have been widely studied in the past decade. The recent emphasis on data privacy and security further calls for distributed optimization algorithms that do not need the distributively acquired raw data to be pooled or exchanged, such as the federated learning (FL). Based on how the data is partitioned across the nodes, the distributed learning problems are often divided into three categories. The first category, which is also the most widely studied, is to learn from distributed samples (LDS), where each distributed node owns part of the data samples only, and each sample has complete feature information. We will review some of the most representative LDS algorithms, including the consensus gradient descent methods, primal-dual based methods, and gradient tracking methods, and see how they inspire recent development of FL algorithms. The second category is to learn from distributed features (LDF), where each distributed node owns all the data samples, but they know part of the feature information only. Examples include multi-view learning in imaging processing and multi-omics biomedical analysis. The last one, which is also the most challenging one, is to learn from hybrid data (LHD) where the nodes has neither complete samples nor full feature information. We will report our recent progress in LDF and LHD problems, as well as our efforts to improve robustness of learning algorithms under non-ideal message exchanges.